Best HTML5 Web Development Company In India
HTML5 Web Development Company In India
The HTML5 language is currently the de facto standard for developing cross-platform apps. You may specify as many different applications for this platform as you want, and you can even link it with the cloud as much as you want. Its new specs include hundreds of features and properties that help programmers better their work, from audio and video players to game development and the building of office or management apps.
If you're a developer who wants to make a fantastic HTML5 project, don't forget about the additional technologies that go along with this development environment. HTML5, for example, gives components that we can utilise in our sites, whereas JavaScript provides developers with a lot of flexibility, allowing various components to interact or connect with a server. CSS3 also adds styles and colours to the page, making it considerably more appealing and eye-catching.
Our Primary HTML5 Development Services
HTML5 Website Development.

PSD to HTML5.

Responsive Design With HTML5.

Custom HTML5 Design.

Re-design and improvement

HTML5 Mobile Development
HTML5 Support for Multimedia: HTML5 allows audio and video files to be played in a browser.
Input Types in HMTL5: Input types assist in accepting data in a certain format. Also, several new input types have been added. Password, file, and other input types are just a few examples.
HTML5 Custom Data Attributes: HTML5 allows valid data attributes to be added. This aids in data storage without interfering with the user interface of the web page.
End-users can alter the HTML control's content with HTML5's Editable Contents capability. Developers may use this capability to create web pages with parts like notes, HTML editor, and so on.
HTML5 Autofocus and Placeholder Attributes: This feature allows the control to be focused automatically as the page loads.
HTML5 Required Field and Range Validators: Using this feature, you may add the "required" attribute to input controls. This prevents the form from being submitted until the input control value has been entered.
Geolocation: This is excellent news for mobile phones. HTML5 now supports geolocation, which aids in determining a user's browsing location.
The SEO Brain
We offer custom HTML5 Development services for
HTML5 Responsive Web Design
HTML5 responsive web designs are widely utilised in today's smart world since they load faster and automatically adjust to all screen sizes.
PSD to HTML5 Conversion
At our firm, we offer PSD to HTML5 conversion services and guarantee our clients error-free coding using the newest HTML and CSS standards.
Custom HTML5 Development
We offer PSD to HTML5 conversion services as an amazing custom HTML5 development service provider to assist web pages load quicker and in accordance with industry standards.
HTML5 Design Services
When providing HTML5 design services to customers, our HTML professionals work with W3C standards and check W3C validity.
HTML5 / CSS3 + SASS Coding
At The SEO Brain, we choose SASS code to develop a website that adheres to the most recent coding standards.
Website Re-design & Maintenance
There is a dedicated staff of web designers and developers on hand to provide site maintenance and, if necessary, web design changes to the customer.
HTML5 Coding Services
Clients seeking for comparable services are shown div-based HTML code with 100% pixel-perfect PSDs and HTML.
HTML5 Web App Development
We assure the delivery of user-centric apps with our HTML5 web app development service to provide an exceptional experience.
HTML5 App Development
Our staff is unquestionably competent when it comes to web design and also defines its approach with professional app designs and development.
The SEO Brain
Why Should You Hire The SEO Brain's HTML5 Developers?
Our HTML5 experts will work with you to satisfy your project's specific needs. Customers that want technical skill and knowledge for their projects can hire one of our specialist HTML5 developers. Our HTML5 developers are not just coding professionals, but they also understand what our customers demand and are driven to delivering a high-quality solution that meets their objectives.
By combining cutting-edge technology with our customers' businesses, we at The SEO Brain enable them to gain maximum advantages. Our development staff stays up to speed on the newest HTML5 upgrades and advancements, and they seamlessly integrate them into client projects. This not only enables us to create complex HTML5 apps for our clients, but it also helps us to exceed their expectations.
The SEO Brain
Why Choose Us?
THEME-BASED DEVELOPMENT
The SEO Brain's HTML5 developers combine creativity with the needs of their clientele. Our HTML5 programmers provide amazing solutions that improve app engagement while also promoting your business.
STUNNING APPS WITH THE BEST TECH
Hire our HTML5 developers to help you realise HTML5's full potential. Our programmers have created visually appealing online or mobile web apps and are adept in CSS, Javascript, Python, PHP, and a variety of other technologies.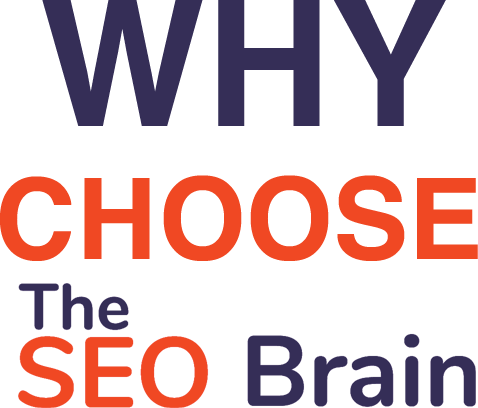 DEDICATED HTML5 DEVELOPERS
We have a team of HTML5 developers that are passionate and devoted, as well as quality assurance engineers. Our committed developers construct one-of-a-kind web-based or mobile apps, and our quality assurance specialists verify that they are bug-free.
FIND YOUR PROJECT FIT
We have HTML5 developers who can assist you in a variety of ways with your project. Using their diverse skills and knowledge, our team of programmers can assist you with numerous elements of your organisation. You may study their profiles before hiring to discover the best dedicated HTML5 coder for your project.
Are you worried about your business?